TURKISH DELIGHT STRUCTURE?
Our News
TURKISH DELIGHT STRUCTURE?
TURKISH DELIGHT STRUCTURE?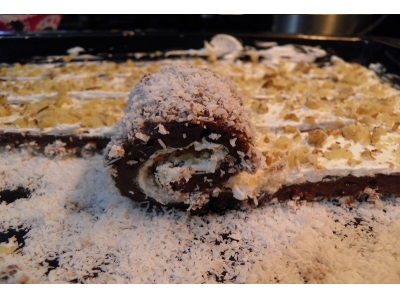 In general, in the construction of lokum, following a way is followed. First, the sugar is thawed together with water as much as it can be dissolved and heated with stirring. In the meantime, citric acid is dissolved in some water in another container. In the rest of the water to be used, the starch is suspended. Then the starch suspension and the acid are added to the sugar solution and the mixture is stirred by stirring.
 
• When the mass reaches a certain consistency (when the sample is rolled and cooled between the fingers and the fingers are opened, the sample is sticking to the two fingers and not sticking to the fingers), it is lowered from the fire and poured into the starch molds. Then the coconut or powdered sugar and starch mixture is poured on the marble worktop, the desired size and shape is cut and powdered sugar or coconut wrapped in the package.

Turkish delight